A 501c3 based in Charlottesville, Virginia
Race 
●
Gender
●
  Religion 
●
Sexual Orientation 
● 
Disability 
●
  Class 
●

  Culture
Welcome to the Evolution of DEI
Discover, Measure, and Ignite…
hidden power in you and your organization
DEI and HR Leaders: Take the Power of Difference Assessment FREE ($200 value)
1. Model
2. Assessment

3. Workshops
To catalyze effectiveness across differences so your people & organization thrive.

1. MODEL
Discover unconscious patterns related to our differences & how these play out in your organization.
2. ASSESSMENT
"The Power of Difference Assessment is an innovative, reliable & valid measure"                   -North Carolina State University Study

3. WORKSHOPS & CERTIFICATION
Experiential, outcome-based, online and in-person, to BE THE CHANGE.

FOR PRICING, CHOOSE A SPECIFIC FIELD BELOW

"THESE OFFERINGS
ARE,
WITHOUT
A DOUBT,

THE
FINEST  

I'

VE
EXPERIENCED
IN

MY YEARS 

OF 
DOING THIS WORK"
~ NAOMI TUTU
Take the free
Race Pattern Quiz
(RPQ)<5 minutes

"This model has totally changed how I do things in my school…especially the way I use power more consciously. For me, it's so important to do no harm.  And while I understand my role as a Latino leader in my school – I am learning from the PDA, the model, and from consultation with The Sum how my power and my privilege across many sociocultural differences can be used with more awareness, effectiveness, and care in my relationships to our school secretary, our custodian, the teachers, parents and, of course, the students." 
Guillermo Medina,
Principal, Columbine Elementary, Boulder Valley School District, Boulder, Colorado
"As a person who is always engaged in inclusion work, whether it be in my job or in my life; sometimes we need to be reminded to take care of ourselves. This survey helped me to refocus on how I give of myself. I don't have to give myself away. I was able to take a breath for my sake! Still carrying my torch!"
Phyllis Breland
Director of Diversity and Inclusion.
Hamilton College, Clinton, New York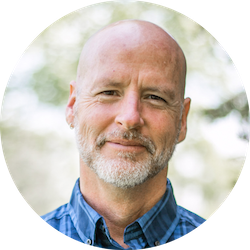 J. Elliott Butler-Cisneros
Executive Director/Founder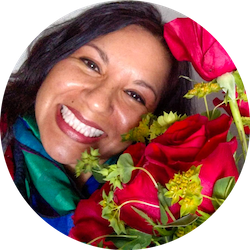 Lucero Castro-Frederick
Board President
Crystal Byrd Farmer
Board Member
BE  THE  CHANGE  YOU WANT  TO  SEE  IN  THE WORLD.
Envision and Support a thriving and just world where our commonality and our differences are honored and celebrated.
Our goal for 2023 is 37 more people to donate $5 monthly–this will cover all of our basic operating expenses!
ANY AMOUNT…ONE TIME, MONTHLY, OR YEARLY

          Guide
CHOOSE THE PROGRAMS YOU WANT TO SUPPORT!