Partners: Corporate Sponsors and Individual Donors
BUILD WITH US the foundation for a thriving & just world where our aliveness, commonality & our differences are honored.

HELP US REACH OUR GOAL this summer, 37 $5 monthly donors covers all our baseline operating expenses.
DONATE ANY AMOUNT: one time, monthly, or yearly–choose the programs you want to support.
37  30 individual
donors remaining!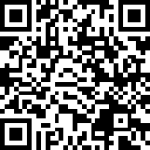 Individual Donor Tiers
1. Keystone: Over $50 monthly/$600 yearly

2. Pillar: Over $25 monthly/$300 yearly

3. Cornerstone: Over $5 monthly/$60 yearly

4. Foundation: All other donors!
 See what comes back to you below!
Corporate Sponsor Tiers

1. Pyramid: Over $400 monthly/$4800 yearly

2. Stonehenge: Over $300 monthly/$3600 yearly

3. Colloseum: Over $200 monthly/$2400 yearly

4. Rosetta Stone: $100 monthly/$1200 yearly
See what comes back to you below!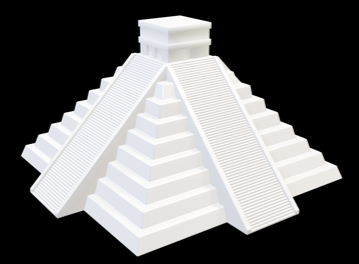 Individual Donors
Tier 4: Keystone
Name of choice "etched in stone" on this sponsorship page
3 t-shirts, 6 bumper stickers, 2 coffee mugs, 3 "leveraging" refrigerator magnets—all with The Sum logo
Your choice of a "Digital Badge" or actual plaque gratefully acknowledging your support
12 months of acknowledgment in newsletters
All workshops for one year – online or in-person are free for three people of your choice
Acknowledgement on all event announcements and at all events
Tier 2: Pillar
Name of choice "etched in stone" on this sponsorship page
1 t-shirt, 4 bumper stickers, 1 coffee mugs, 1 "leveraging" refrigerator magnets—all with The Sum logo
A "Digital Badge" gratefully acknowledging your support
12 months of acknowledgment in newsletters
All workshops for one year – online or in-person are free for you or one person of your choice
Acknowledgement on all event announcements and at all events
Tier 3: Cornerstone
Name of choice "etched in stone" on this sponsorship page
1 t-shirt, 2 bumper stickers, 1 coffee mugs, 1 "leveraging" refrigerator magnets—all with The Sum logo
A "Digital Badge" gratefully acknowledging your support
12 months of acknowledgment in newsletters
Acknowledgement on all event announcements and at all events
Tier 4: Foundation
Name of choice "etched in stone" on this sponsorship page
Your choice of a t-shirt, coffee mug, "leveraging" refrigerator magnet—all with The Sum logo
A "Digital Badge" gratefully acknowledging your support
12 months of acknowledgment in newsletters
Corporate Sponsors
Tier 1: Pyramid
Organization's name recognized on sponsorship page
2 Social Media Posts about sponsorship on all social media platforms
12 months of acknowledgment in newsletters
Promotional ads in quarterly newsletters/emails
Online "digital badge" or plaque for workplace gratefully acknowledging your sponsorshirts
5 t-shirts, 20 bumper stickers, 10 coffee mugs, 3 "leveraging" refrigerator magnets—all with The Sum logo
All workshops for one year – online or in-person are free for up to 10 people from your organization
Acknowledgement on all event announcements and at all events
Tier 2: Colosseum
Organization's name recognized on sponsorship page
2 Social Media Posts about sponsorship on all social media platforms
12 months of acknowledgment in newsletters
Promotional ads in quarterly newsletters/emails
Online "digital badge" or plaque for workplace gratefully acknowledging your sponsorship
All workshops for one year – online or in-person are free for up to 10 people from your organization
Acknowledgement on all event announcements and at all events
Tier 3: Stonehenge
Organization's name recognized on sponsorship page
2 Social Media Posts about sponsorship on all social media platforms
12 months of acknowledgment in newsletter
Online "digital badge" or plaque for workplace gratefully acknowledging your sponsorship
All workshops for one year – online or in-person are free for up to 5 people from your organization
Acknowledgement on all event announcements and at all events
Tier 4: Rosetta Stone
Organization's name recognized on sponsorship page
2 Social Media Posts about sponsorship on all social media platforms
12 months of acknowledgment in newsletters
Online "digital badge" or plaque for workplace gratefully acknowledging your sponsorship
All workshops for one year – online or in-person are free for three people of your choice
Acknowledgement on all event announcements and at all events